2017.11.24 Friday
SHOGYOMUJO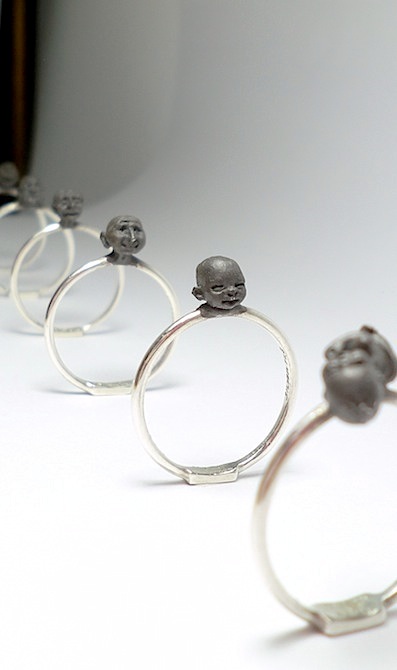 S.NAKABAとMOTOのコラボレーション・プロダクトの第1号と言える
リングがやっとウエッブショップから販売が出来る様になりました!!
タイトルは諸行無常/SHOGYOMUJO Ring
まるで人生の縮図の様なリングです,私のテーマである"Omnia Vanitas"=諸
行無常=全てのものに永久不変はないすべてのものは留まる事は無
く移り変わる=執着心を持たず日々新たに生きることで自分のベストなパー
フォーマンスを発揮出来る様になり人生が豊かになるのではないでしょうか?
という、小さくて可愛いけれど重くて深ーいジュエリーです。
そして、この諸行無常/SHOGYOMUJO Ring は、私たちの過去と未来の姿を
表現しているとも言えると思います。
私は、貴方にとって重要な人、或はあなたの未来、又、暖かい思い出
などをリングの中から見つけて貰えたら、とても嬉しいです。
S,NAKABA
This new series of rings expresses a microcosm of life.
The title has become 諸行無常/SHOGYOMUJO = Life comes
and goes, All things are transitory.
It is small and cute but heavy and deep jewelry.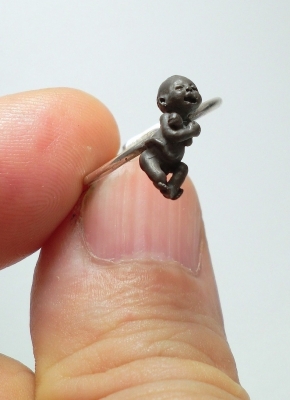 Just born baby ring - Umbilical cord still there.
生まれたて赤ちゃん ring まだへその緒がついてます。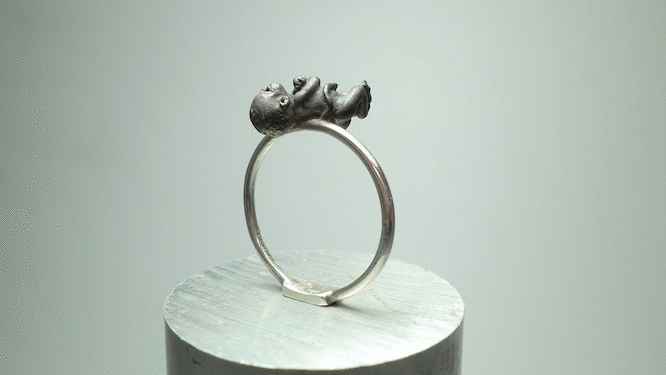 I think that the shogyomujo ring could say that expressed our past and the future figure

I am very happy if you can find someone important to you, your future, warm memories etc from in my rings.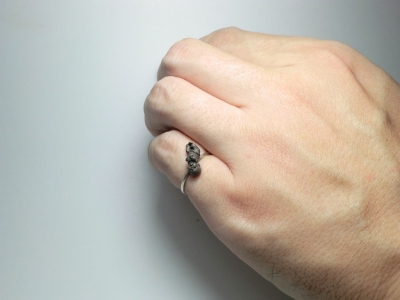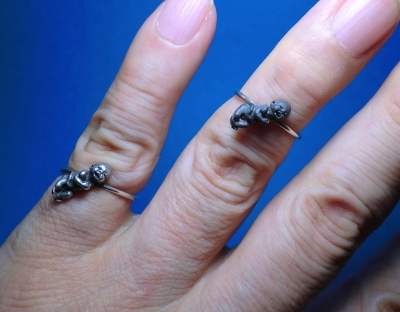 左側の赤ちゃんリングは私が毎日指にして一ヶ月くらい経過した状態です、
表面の黒色が薄くなりとてもいい雰囲気になって来ました、これからの成長
(変化)がとても楽しみです!
諸行無常 すべての物事は絶え間なく変化している、永遠に続く物は無い。
SYOGYOMUJO Everything is Constantly Changing.Nothing is permanent.
The baby ring on the left is a state that I have worn on for a month the
black on the surface got thinner and it became a very nice atmosphere .
I am really looking forward for future growth (change)!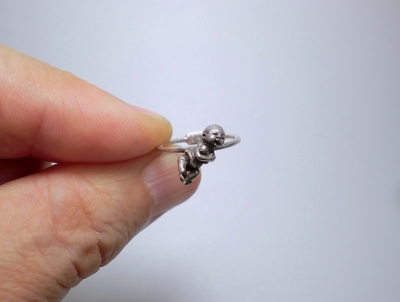 shogyomujo from shinji nakaba on Vimeo.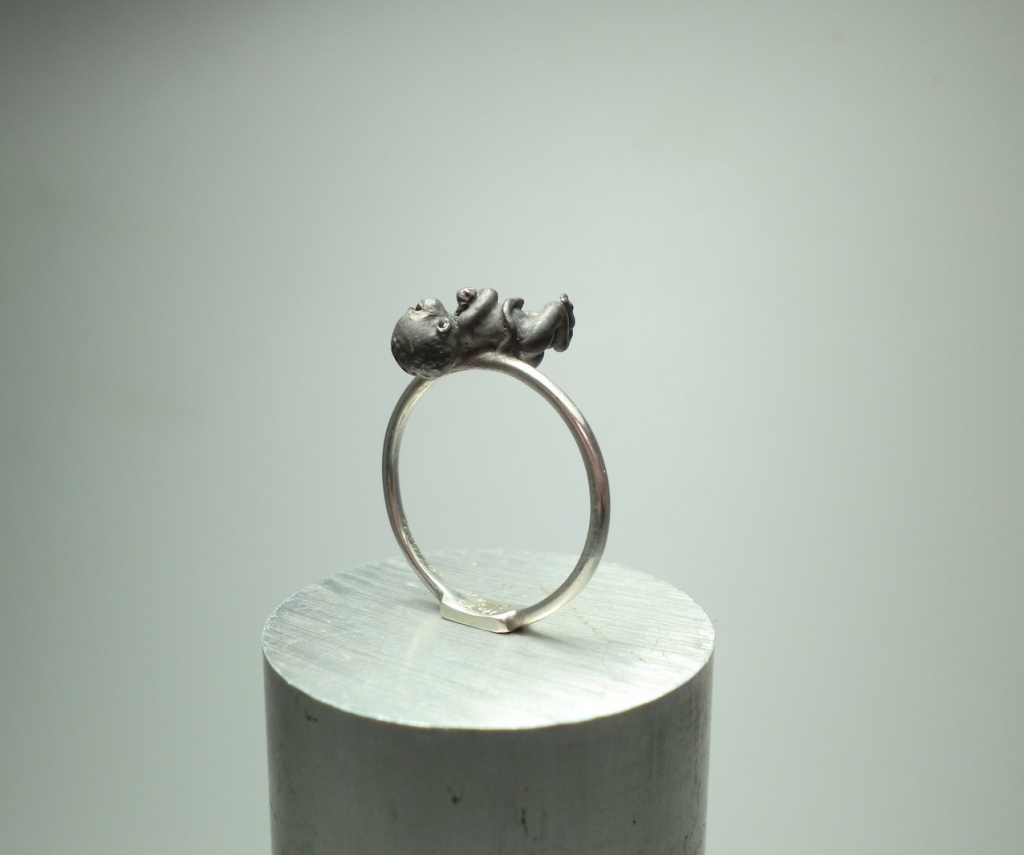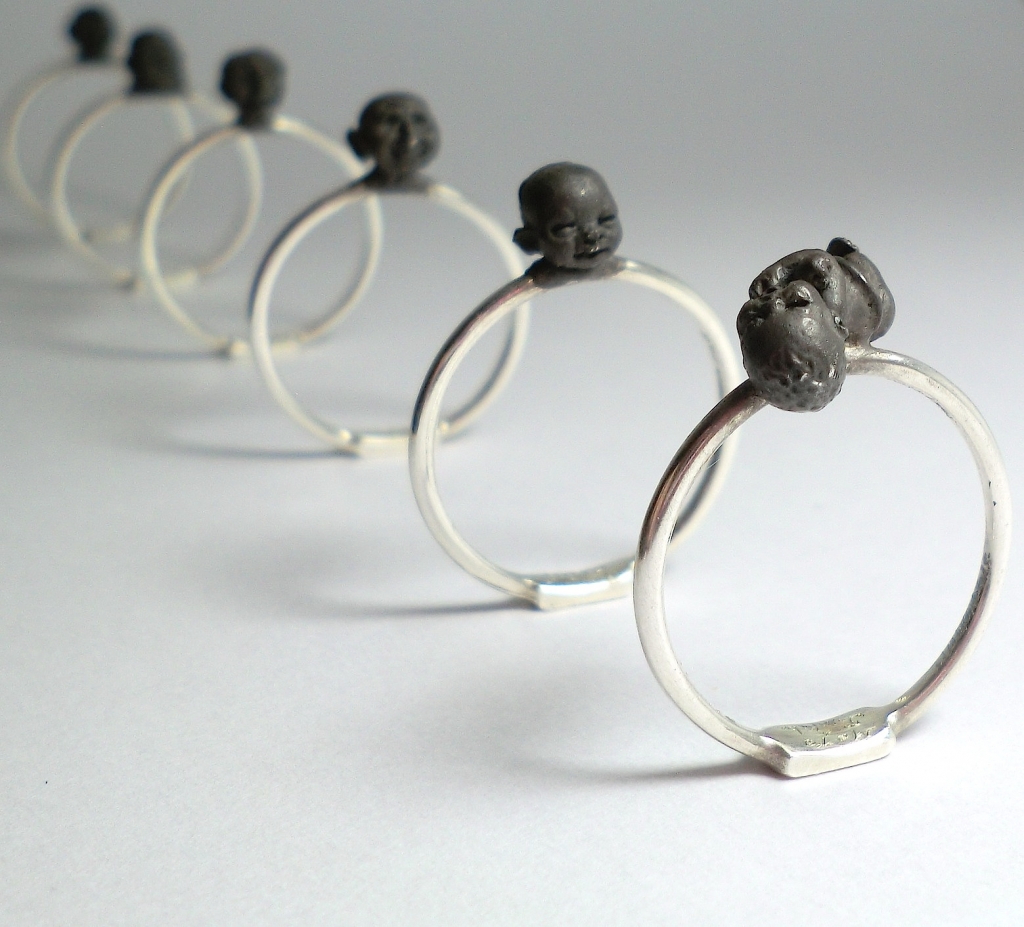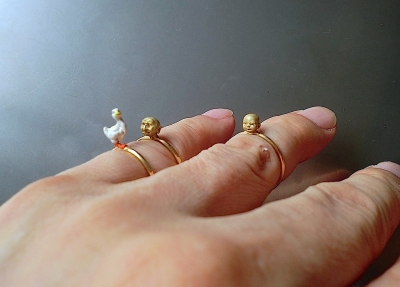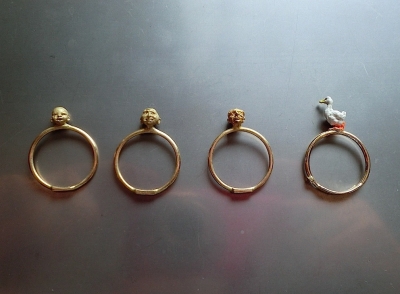 18金製も加わりました。
18k gold also joined.
MOTO NAKABAによる原型制作動画です。holeinthewall
MOTO makes wax prototype movie holeinthewall