2017.02.09 Thursday
EXHIBITION "Past Is Present: Revival Jewelry" at Museum of Fine Arts, Boston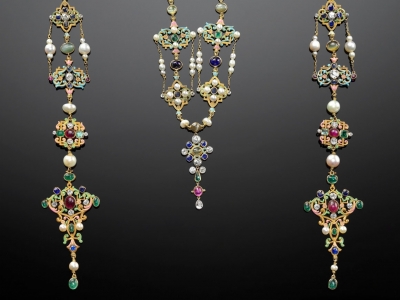 February 14, 2017 – August 19, 2018
Explores More than 4,000 Years of
Jewelry History
"History fuels the creative imagination. The dazzling jewels in
this exhibition were made by designers who found inspiration
from the past—reviving and reinterpreting antique styles for a
new age," said Emily Stoehrer, Rita J. Kaplan and Susan
B. Kaplan Curator of Jewelry. "Today, as technology continues
to advance and life's pace continues to accelerate the
traditions of the past, from ancient Egypt to the Renaissance,
continue to provoke and inspire." .... Read more....
select passages from press release of MFA Boston
Traditionally carved from shells or hard stones, cameos have
been prized since their development in ancient Greece and Rome,
when they were worn as symbols of wealth. A mass-produced
cameo by Josiah Wedgwood seen in the "Slave-in-Chains" Medallion
(1786–87) became a highly visible indicator of one's support for
the abolitionist movement in the 18th century. Designed for the
British Society for the Abolition of the Slave Trade and worn as
women's jewelry or set into men's accessories, the cameo shows
a manacled slave on bended knee below the words "Am I Not a
Man and a Brother?" Other examples of revivalist cameos include
a Cameo Bracelet (about 1840) by William Morris Hunt, featuring
portraits of the Boston painter and his three brothers, and the
Peace Brooch (2011) by Japanese jeweler Shinji Nakaba, a recent
acquisition made from helmet shell, gold and stainless steel that
shows a crying or sleeping face and decorative carving inspired
by ancient Greek art.
●2年以上前から準備が行われていた『 Past Is Present: Revival Jewelry 』
展がいよいよ開幕になります。
2017年2月14日〜2018年8月19日 於ボストン美術館
私の作品"Peace Brooch "が出品されるので機会がありましたら見て下さいね。
"Past Is Present: Revival Jewelry" exhibition which had been preparing
for more than two years will finally start !
My carved sea shell "Peace Brooch" will be exhibited, please see it
if there is an opportunity.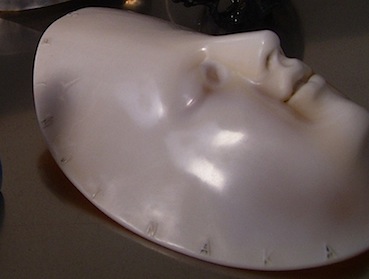 ●PAST IS PRESENT By Dr. Emily Stoehrer