2016.06.26 Sunday
ARTIST BACKGROUND: SHINJI NAKABA. INTERVIEW BY ALYSSA SHAPIRO, TRANSLATED BY RIKA NODA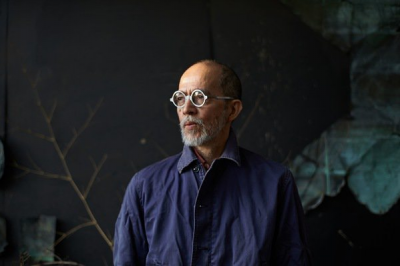 Where and when did you first have the idea to carve pearls?
I wanted to break the traditional idea of jewelry making. I did not want
to be restricted by rules and traditions, which restricts creativity. By
becoming an expert on traditional jewelry making, I wanted to utilize
that skill to create something that is unconventional. For example,
traditionally it is never ideal to carve pearls because it would ruin its
integrity. I always thought pearls looked unnatural when polished to
make them look smoother, to fix scars or scratches. Or when I tried to
carve cultured pearls, the core would always emerge, and I ruined the
pearls by peeling off the nacre. Even with knowing all these challenges,
I've always had this devilish thoughts of "carving pearls" in the back
of my mind. Around 2010, a friend gave me pearls that did not have
a core, so I started carving inward as much as I wanted, and the result
was absolutely stunning. I was so shocked by its beauty; however, I was
not sure if this could be sellable or even durable to wear, so I asked my
friend to wear it for a year. After one year, the skull looked even more
interesting with a weathered surface. Also, it did not break, thus I thought
this could be sellable! I've experimented with different type of materials
to carve out skulls (crystal, ivory, coral, precious stones,) but the ones I
carved out of pearls are by far the best in terms of the durability. I also
thought the contradiction between pristine pearls turning into these dark
objects seemed even more appealing. I now believe peals are born to be
carved into skulls, I would call them "Fairy Skulls. "I believe innovation
is an offspring of "outlaw" and "curiosity".
What is it about pearls as opposed to gems or other stones that drew you to them?
I am captivated by the unknown potential of pearls. Read more....