2016.03.01 Tuesday
Congratulations!Lesley Vanderwalt wins Oscars 2016 Best Makeup and Hairstyling for 'Mad Max: Fury Road'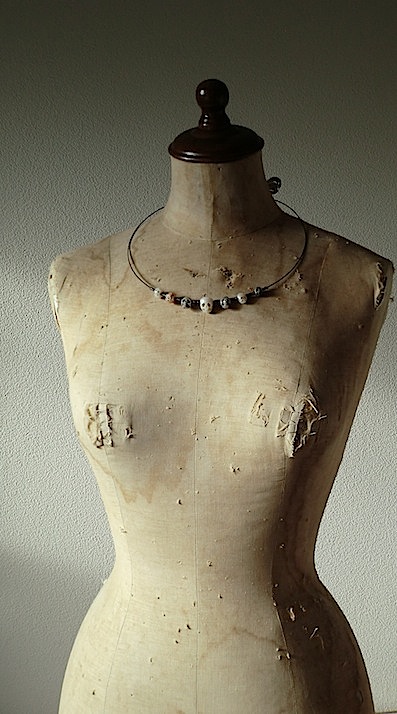 Hand Carved Pearl, steel, 2016
そう、去年の12月の初めでした、レスリーからメールが来たのは、未だ
オスカーのノミネートは決まっていませんでしたが、S.NAKABAの
"VANITAS"ネックレスがどうしても必要なんです!イアリングもセット
で作ってほしいって、自分のドレス、ヘアスタイル、髪の色迄教えてくれ
て、それから20回位以上メールでデザインなどのやり取りしたでしょう
か、彼女の情熱が伝わって来ました、きっと彼女は今まで好奇心と直感で
イマジネーションを現実の物にして来たのでしょうね、おかげで私まで
アカデミー賞に参加しているようなワクワクした気分を味合わせてもらえ
ました、本当にありがとう。
人生の輝かしい一時をより深く印象に残るものにする、ジュエリーとはそ
ういうものなんですね 。
Yes, it was the beginning of last December when I received an e-mail
from Lesley. That was before the nominations for the Academy
Awards had been decided on, but she contacted me, telling me that
she absolutely wanted me to make her a set of S.nakaba's "VANITAS"
necklace and earrings. She told me about her dress, her hairstyle and
even the color of her hair. We must have sent each other more than
twenty e-mails on the design of the jewelry. Her passion certainly
came through, so much so that I felt that until then she must have
made what she had in her imagination into a reality by relying on her
curiosity and intuition. Thanks to you, even I was able to experience
the exhilaration of having actually attended the Academy Award
Ceremony. Thank you ever so much.

I came to know what jewelry could do for us-- to transform a glorious
moment in our lives into an even more glorious one that will remain
deep in our memory.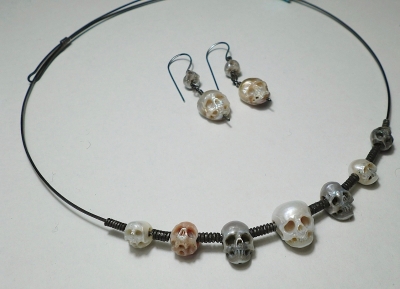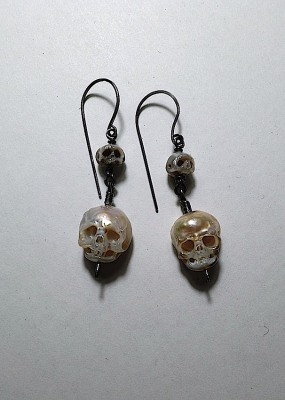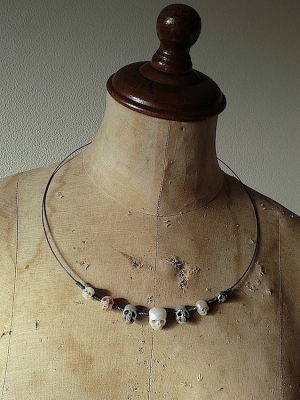 『エイリアン:コヴナント』の撮影が始まる
そうです、楽しみー!
GREAT ! Lesley is the superstar.
Her next is Ridley Scott's Alien Covenant is scheduled to begin shooting.
Cannot wait !